Kolkata witnesses evening of introspection as Prabha Khaitan Foundation unveils Baidyanath headman's book on karma
NITN | @notintownlive | 02 Mar 2023, 12:41 pm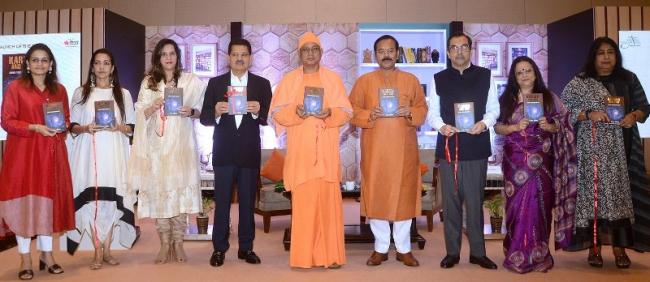 Book Release
From Left to Right : Shefali Rawat Agarwal, Esha Dutta, Jyoti Kapoor, Ram K Sharma, Swami Viswadiyananda Maharaj, Aroop Biswas, Sanjiv Puri, Anindita Chatterjee and Mallika Varma at the launch
Kolkata: It was an evening of soul searching this Tuesday at Kolkata's ITC Royal Bengal hotel when an eclectic gathering of people became introspective about life and daily actions with the launch of entrepreneur Ram K Sharma's book "Karma and You: Create Your Own Destiny".
Kolkata-based non-governmental organization Prabha Khaitan Foundation (PKF) launched the book at a special function attended by West Bengal Minister of Power, Housing, Youth Services and Sports Aroop Biswas as chief guest with ITC Chairman and Managing Director Sanjiv Puri as the Guest-of-Honour.
Author-entrepreneur Ram K Sharma dwelling on his work said, "My book touches upon every aspect of life. I have divided Karma into 10-15 different aspects. I have discussed various karmic situations in my book and how Karma affects your family, your children, your relationships, your business and everything."
There have been many books on the subject of karma. The author, however, revealed that his book is experiential in nature - outcome of his long years of varied life experiences and hence a kind of life guide for all.
Conversationalist, Jyoti Kapoor of Ehsaas Women of Nagpur engaged author Ram K Sharma, the managing director of 100-year-old nature cure company Baidyanath, in a lively discussion in the presence of an august gathering which included book lovers, literary enthusiasts, spiritualists and other dignitaries.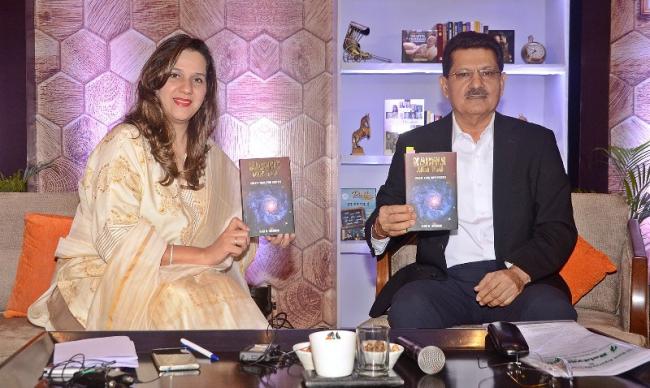 Conversationalist Jyoti Kapoor of Ehsaas Women of Nagpur with Ram K Sharma at the "Karma and You Create Your Own Destiny" book launch session.
The book release event, supported by Shree Cement Ltd as a part of their corporate social responsibility (CSR) initiative, was hosted by ITC Royal Bengal.
Speaking on the occasion, Aroop Biswas said: "Literature and books take centre-stage in our City of Joy. I would like to express my gratitude to an organisation with whom I share close association and bond. Thank You Prabha Khaitan Foundation for inviting me to grace the occasion as Chief Guest. I feel privileged to be here amongst you all. It's my pleasure to be a part of an amazing book launch event. I congratulate Mr Sharma for writing a book full of wisdom, wonderful ideas, visions and new thoughts."
"Karma is a part of our daily life. As human beings, we work from morning to evening for our family and society and for ourselves. Unknowingly, our Karma affects us, our families, society, and even the country. Hence, we should always try to do positive things in all aspects of life. So, we should always try to uplift the condition of the society and the country," said Biswas.
Sanjiv Puri, CMD, ITC, said, "I would like to thank the Foundation for inviting me here today. It is my pleasure and privilege to participate in a spiritual work of my close friend Ram K. Sharma's 'Karma and You: Create Your Own Destiny'. This is a fascinating book that delves into a very difficult and complicated subject and explains it in simple terms from the author's perspective."
"It speaks of timeless values and covers all the aspects of personal and professional spheres of life by introducing concepts of `Global Karma' and `Corporate Karma'," he said.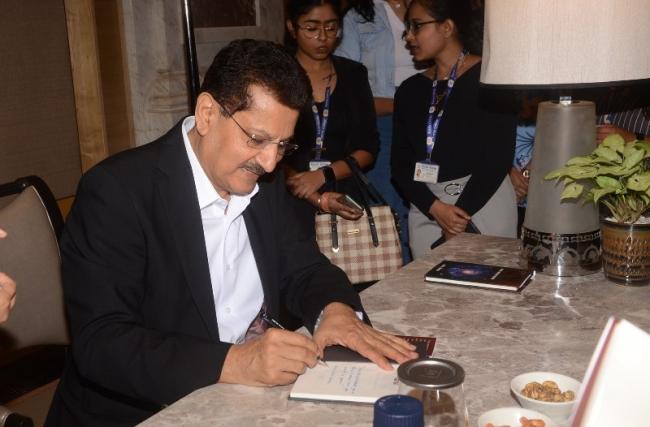 Author and managing director of Baidyanath signing off copies of his book.
Aroop Biswas said, "Conversationalist Jyoti Kapoor's free-flowing discussion was informative and insightful, the audience were introduced to various aspects of karma like family karma, spousal karma, corporate karma, karma for wealth, healing karma, karma and food, divine karma, and so on - which the author has written at length in his book. The book is a ready reckoner and guide to lead one's life through meaningful actions in order to get positive outcomes."
The organiser Prabha Khaitan Foundation (PKF) is a Kolkata-based non-profit trust founded by Late Dr Prabha Khaitan in the early 80s - is dedicated to social, cultural and humanitarian causes promoting performing arts, culture, education, literature, gender equality and women's empowerment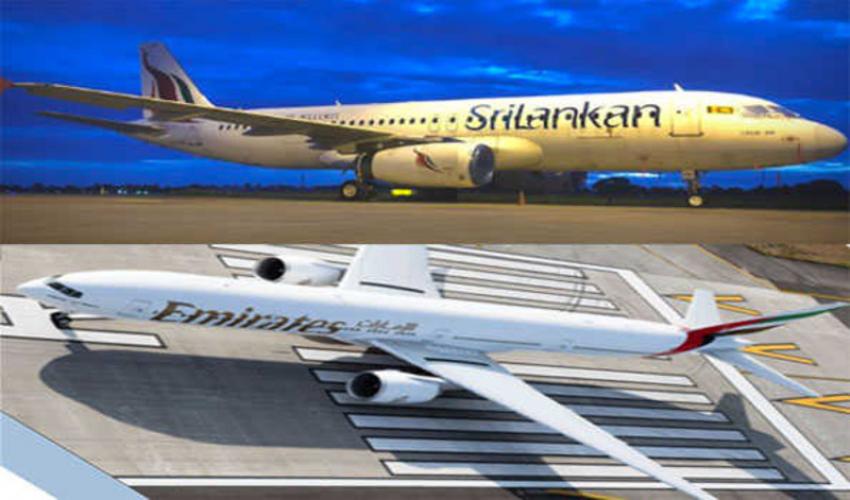 SriLankan Airlines, Emirate ...
Colombo/UNI: SriLankan Airlines and Emirates have entered into a reciprocal interline agreement aimed at bolstering connectivity for travelers.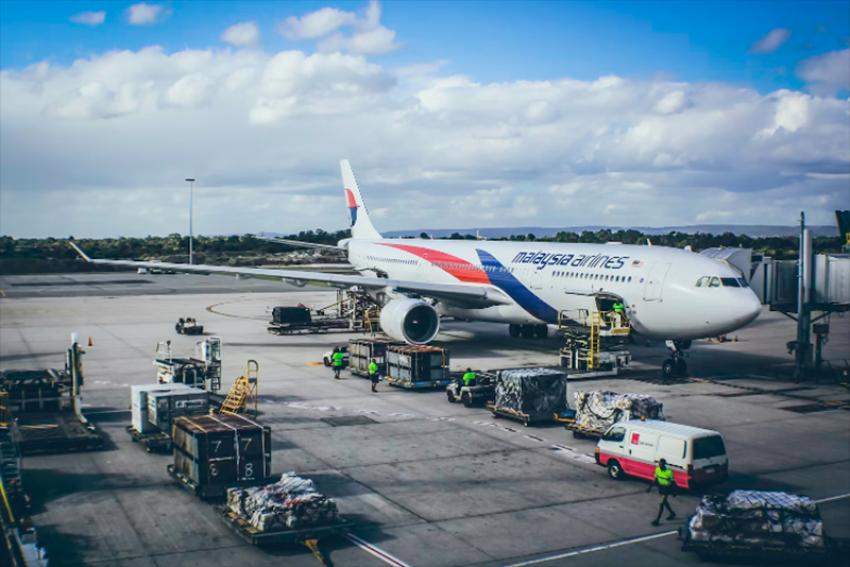 Malaysia Airlines introduce ...
Kuala Lumpur/NITN: Malaysia Airlines is offering introductory fares on their three new services between Kuala Lumpur and the Indian cities of Amritsar, Thiruvananthapuram and Ahmedabad.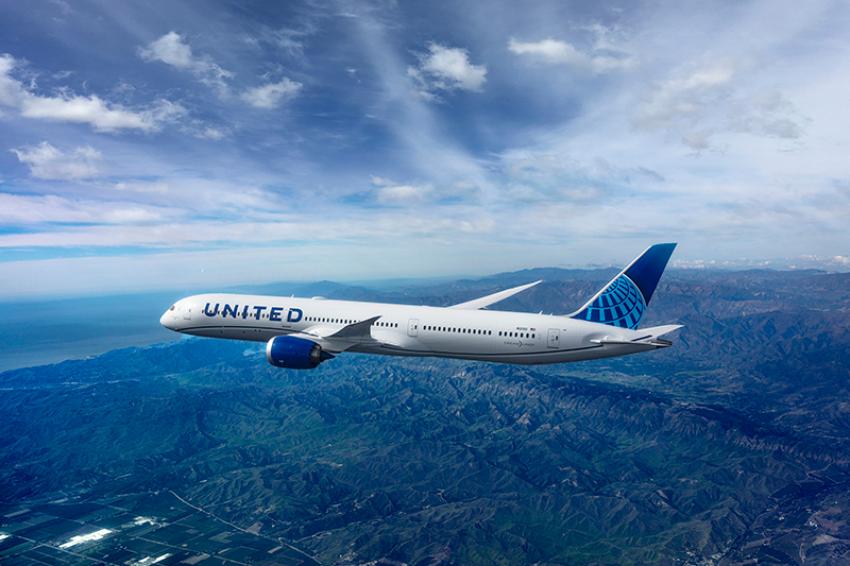 United Airlines increases n ...
New Delhi: United Airlines has announced an increase in service between New Delhi and New York/Newark, with a doubling of flights from once to twice daily during the winter season 2023/24.