On the Spanish trail
NITN | @notintownlive | 14 Dec 2017, 07:15 am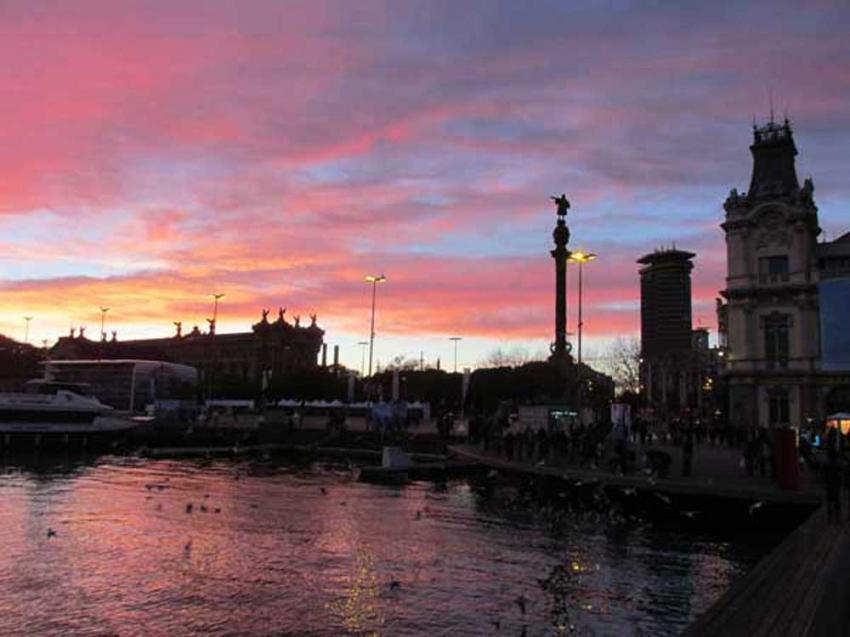 Women travel writers, even in the West with more mobility and liberal social ambiance, are fewer in number than men. In a list of "Essential Books for the Well-Read Explorer" prepared by Outside (www.outsideonline.com), out of the 25 writers only four are women. In India, the number is even fewer though a new generation of women travel bloggers is emerging. But travelogues by women are still quite rare. In such a milieu, Ranjita Biswas, journalist and author, homemaker and mother to boot, writes a riveting travelogue Notes from a Spanish Diary (Niyogi Books) on her experiences as a solo traveller across Spain. Full of anecdotes of people on the street and food influences, its history and culture, the book is a look at the Iberian country up close.
Excerpts from the book:

Seville
The street in front of the Cathedral was full of people and tourists, including gypsy ladies with bunches of rosemary branches offering to read your future on the zig-zags of your palm for a hefty sum. Pestered by a middle-aged woman, I replied in a smattering of Spanish that I was from India, the land of the palm-readers. I thought she would be disappointed but her eyes lit up, "Indie!" she exclaimed. What I could I gather from her rapid-fire dialogue was that she was told by her mother that the gypsies, Romani people as they call themselves, had roots in India. I nodded as I had heard about the gypsy connection to India earlier. She was happy that I understood and gave me a sprig of rosemary branch as a show of friendship.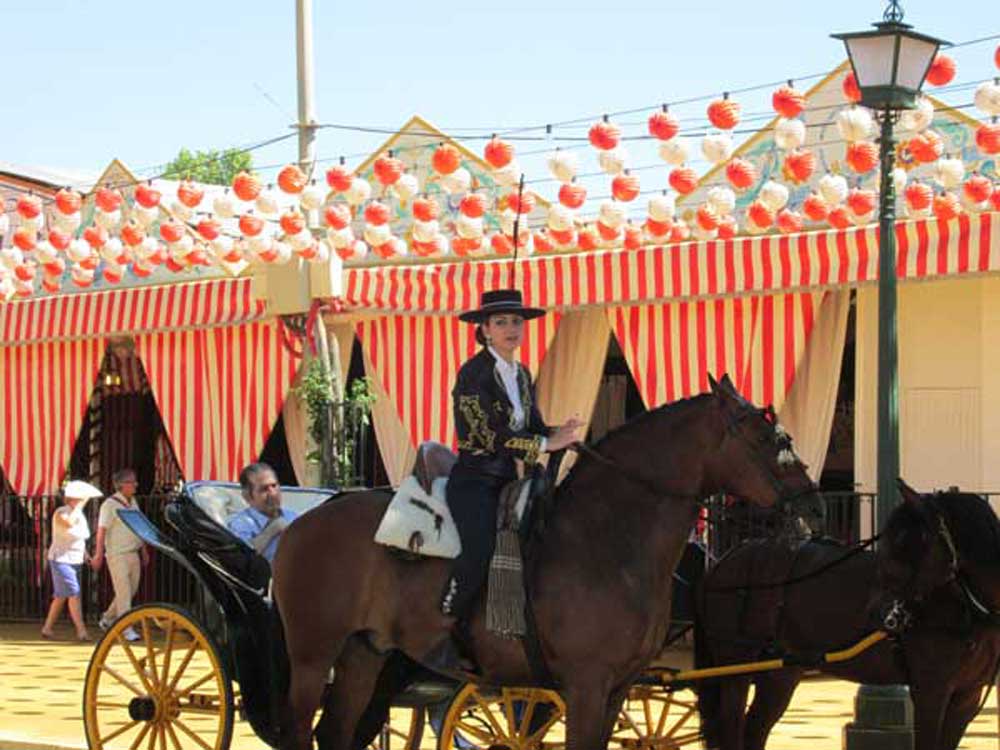 Ethnographic researchers have long given their opinion that the Romas or Romani people or gypsies arrived in Andalusia in the 15th century from a region called Sid (Sindh?) in North West India, which now falls in Pakistan.
Barcelona
Few will dispute perhaps that Barcelona is one of the most alluring of world cities. As it has been for centuries. The port town in the Catalunya (Catalonia) province attracted the sea-faring Phoenicians and Carthaginians more than two thousand years ago. In fact, the third century B.C Carthaginian ruler Hamilcar Barca is often referred to as the originator of the town's name, Barcino, later adopted by the Romans when Emperor Augustus founded the city, "Colonia Faventia Julia Augusta Pia Paterna Barcino" around 15-10 BC. The largest Roman digs in the world are actually in Barcelona - outside of Rome, that is, my archaeologist friends inform.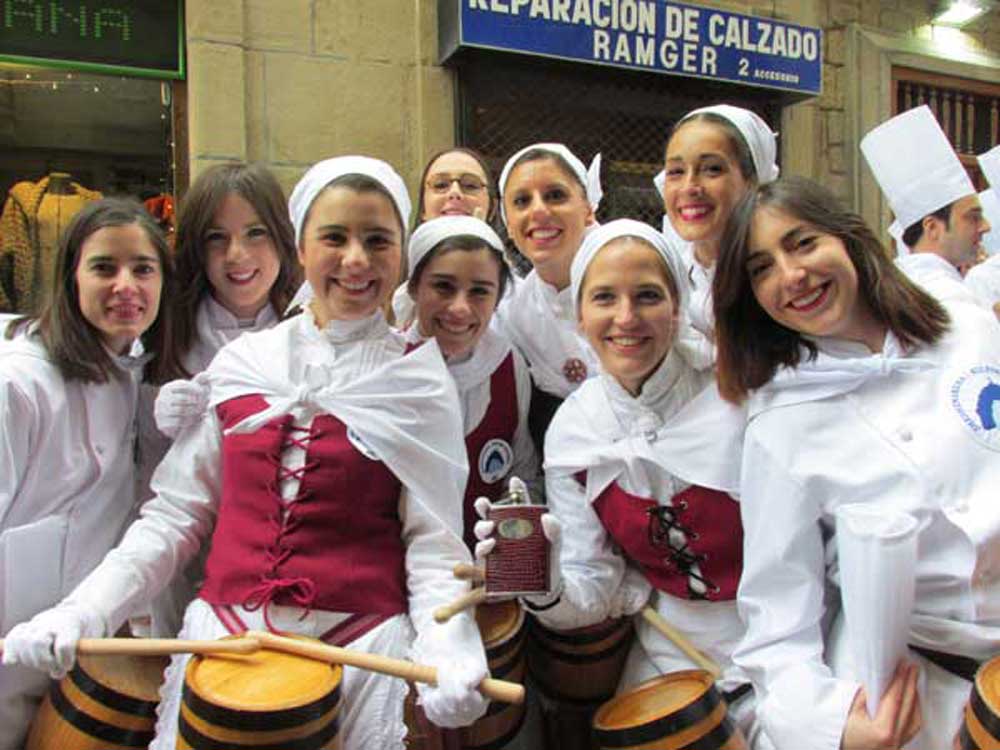 Successive regimes have seen the city's rise and fall. Not to forget about the old rivalry with the Castile province where Madrid stands. It still surfaces in street talks. Almost like the rivalry between the Real Madrid and Barcelona's Barca football club.
San Sebastian
But today, as I arrived, I found that the culinary community had taken over the streets of San Sebastian. They were everywhere, beating drums, dressed up in their cooks' togs, waving ladles in the air. But wait, it was not a strike for a pay-rise or anything of the sort which I had surmised at first. It was a happy occasion, in fact, the San Sebastian Day, celebrated on 20 January every year.
Now far from my home, I followed the happy crowd of the Tamborrada to join their tour ir de pintxos, actually bar hopping, locally known as 'txikiteo' similar to a pub crawl, on the cobble-stoned paths of the old town. This part is reputed to have the largest concentration of bars in Europe, around 200! No wonder film stars from Hollywood to Europe who come here for the international film festival drop in this old quarter; their pictures are proudly displayed by the bars they have patronised.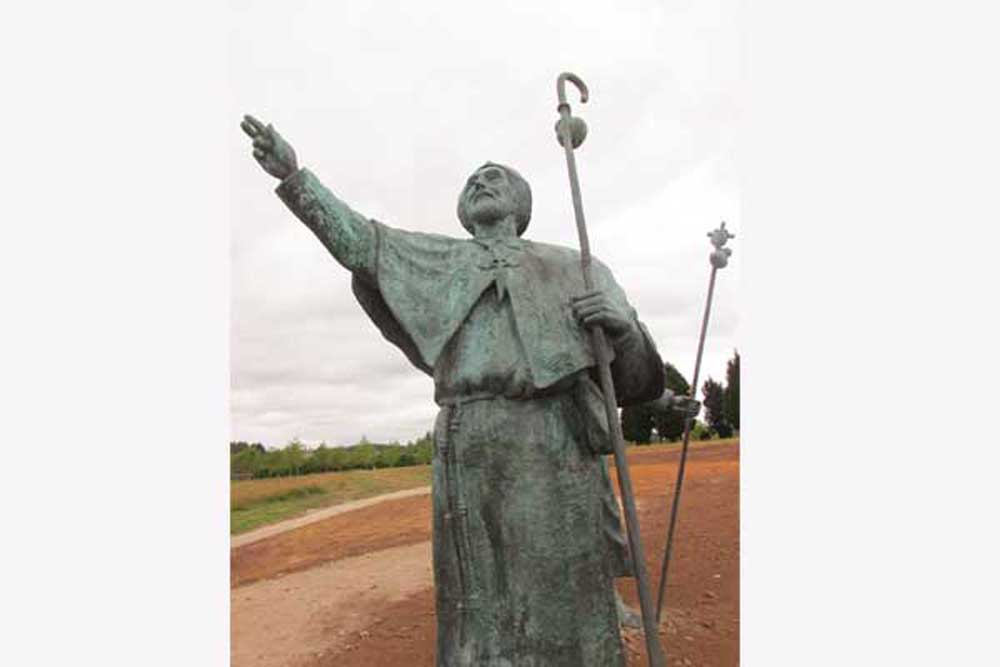 Santiago de Compostela
I was walking on the path pilgrims have been tracking on for centuries. The wood was dark and deep as I followed a man who looked to be in his 70s walked ahead of me, his pace brisk, a stick with a sea shell and a tiny replica of a pumpkin hanging from his shoulders. Like him, I came across many from different countries walking along and wishing each other buen camino! literally 'good path' but denoting 'good luck and happy travelling'. We were heading towards Santiago de Compostela, the burial place of the saint, a pilgrimage centre for Christians for centuries.
Santiago de Compostela, capital of the autonomous community of Galicia, is in a region they call 'Green Spain'. The local language, Gallego, is recognised under the country's Constitution. The old town of Santiago has been declared Heritage of Mankind by the Unesco.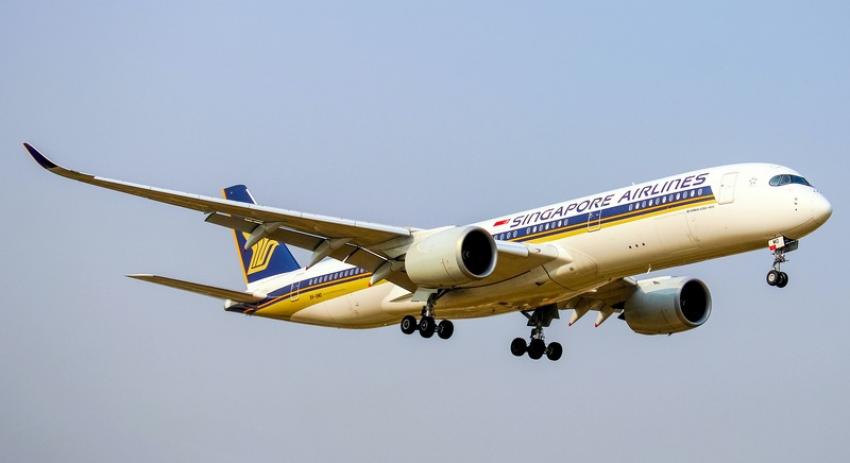 Garuda Indonesia and Singap ...
Garuda Indonesia (GA) and Singapore Airlines (SIA) have announced their plans to establish a joint venture arrangement, aimed at strengthening their cooperation, expanding passenger capacity between Singapore and Indonesia, and offering customers more travel options between the two countries.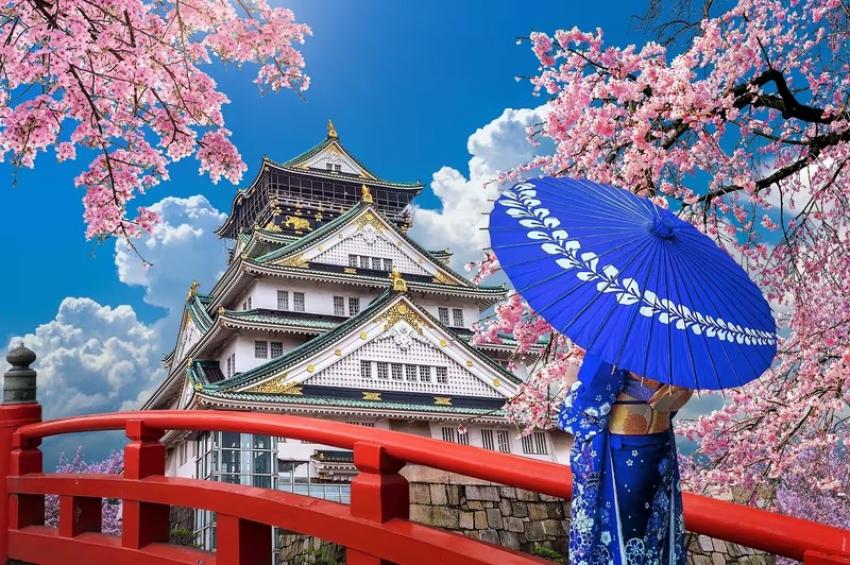 Etihad Airways to launch Os ...
Abu Dhabi/UAE: Etihad Airways announced its plans to launch five weekly flights to Osaka, Japan, starting from October 1, 2023. This move will establish a vital link between one of the world's most culturally vibrant cities and Etihad's extensive global network.