Is Ladakh a paradise lost?
Kavita Suri | @notintownlive | 18 Oct 2020, 07:10 am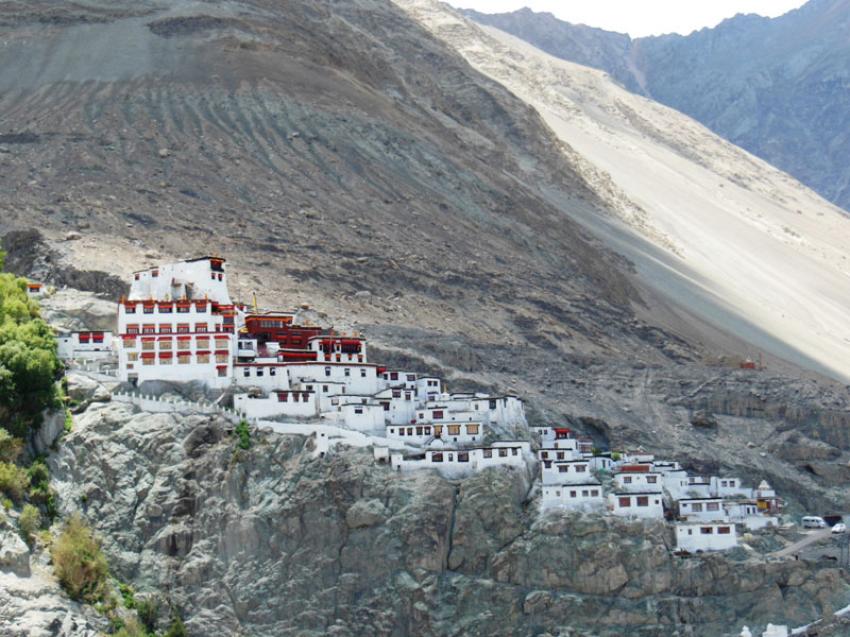 From a favourite of the foreigners and ardent nature lovers to a mad rush of domestic tourists, the ecologically fragile Ladakh region now witnesses unending traffic jams and a heavy influx of migrant workers and visitors weighing on its limited resources and traditional way of life. Kavita Suri reports on the alarming situation
For all the years following 1974 when Ladakh region was thrown open for the tourists – both domestic and foreigners – it remained favourite mostly with the foreigners. The rugged terrain, the wilderness, the not so comfortable travels in those days when modern civilizations had yet to impact the landscape of this high altitude desert, could become popular with the foreigners only.
However, in the past over a decade or so, Ladakh has emerged as a favourite tourist destination among Indian domestic tourists.
Thanks to many Bollywood blockbusters featuring Indian superstars like Salman Khan and Aamir Khan who shot their super-hit films in this beautiful yet ecologically fragile landscape irresponsible tourism boomed every summer in this cold desert.
If you are a regular visitor to this region for the past 20 years, you will not belive witnessing a huge traffic jam stretching up to over three kms at Khardung La, world's highest motorable pass at 18,340 feet.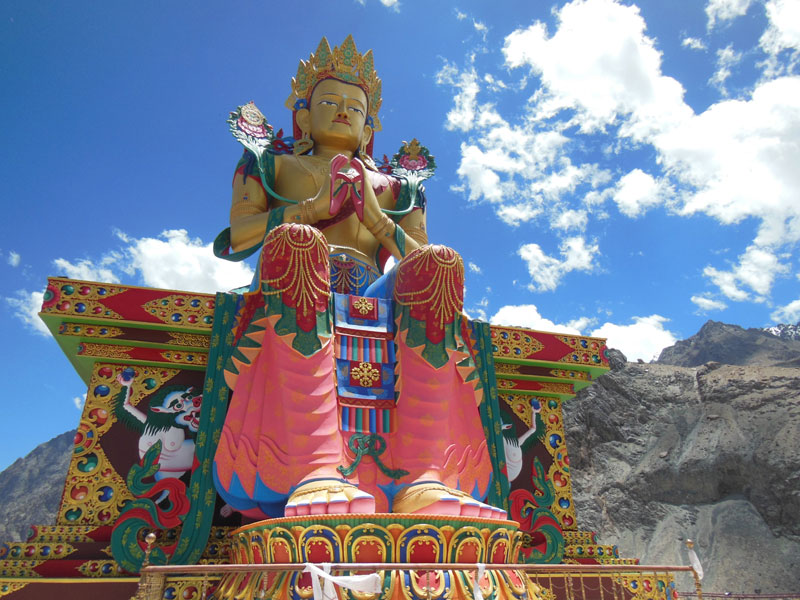 But this is what rampant tourism has brought to this region. Not only these past years of development have sadly witnessed the transition of Ladakh's self-reliant stable economy to dependence on outside forces, the mainly huge presence of the army and the heavy influx of tourists- who visit the area even in chartered planes- has also led to an uncontrollable money and materialism driven economy.
The recent changes like huge influx of rural to urban migration, gradual lifestyle changes, the heavy presence of armed forces in this area which shares international boundaries with Pakistan and China, the influx of migratory labourers from many Indian states have also put tremendous pressure on local resources like water, energy, and food etc. The high increase in the per capita demand and consumption of these resources are choking Ladakh it seems.
If this was not enough, the impact of climate changes like depletion of groundwater resources, receding of glaciers and environmental degradation due to excessive use of fossil fuels has also led to a serious threat to the existence of traditional and cultural livelihoods of the people of Ladakh.
A reoccurrence of natural disasters like flash-floods and cloudbursts almost every alternate year has also posed a serious threat to the Ladakhi society.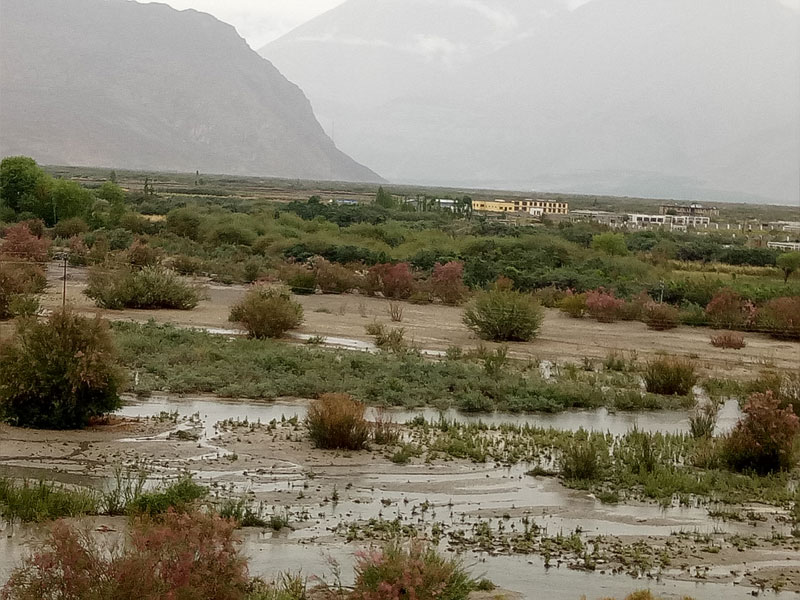 With hundreds of hotels and guest houses being opened everyday and bore wells being dug in almost every household in Leh which is very much against the traditions of the cold desert where water scarcity is a big issue and dry toilets have been used for centuries, the discussions in the environmental and social science circles during various interviews in the field, often express concerns over the future of the region vis-a-vis water and other resources.
'Ladakh is a disaster waiting to happen' is the note on which discussions often end.
"Why waiting to happen, Ladakh is already sitting on a disaster, a trailer for which has already been seen in August 2010 when hundreds of human lives were lost in the flash floods that hit Leh city," says Prof G M Bhat, an internationally acclaimed geologist and seismologist who works in the University of Jammu. He said Leh itself soon would be a ghost town if people do not adopt sustainable development measures.
A region caught in a whirlwind of change today, Ladakh is witnessing new practices, lifestyles and social mores enter into their closely-knit and conservative Ladakhi community against a backdrop of centuries' old indigenous traditions and culture.
The threatened fragile Ladakhi eco-system had been in balance for the past hundreds of years only because the original inhabitants of this region lived in perfect harmony with their surroundings and espoused a lifestyle based on sustainability and contentment.
In a society which was totally contented in itself despite extreme weather conditions and poor infrastructure (keeping in view the fact that the region remains inaccessible by road for over six months due to heavy snowfall), the art of living in perfect harmony with their environment by adopting a sustainable lifestyle in their natural surroundings was passed on to the people of the region by earlier generations of Ladakhis.
"Himalayan ecosystems are currently facing serious threats due to climate change, issues like increasing population, changing aspirations coupled with the mainstream development process etc," says Dr Pankaj Chandan, Team Leader, Western Himalayas, WWF-India who has been organising village eco-awareness programmes, youth awareness clubs, children's environmental education programme etc for the sustainable development in Leh.
He rues that government policies for Himalayan development do not adequately reflect the environmental imperatives and the socio-ecological requirements.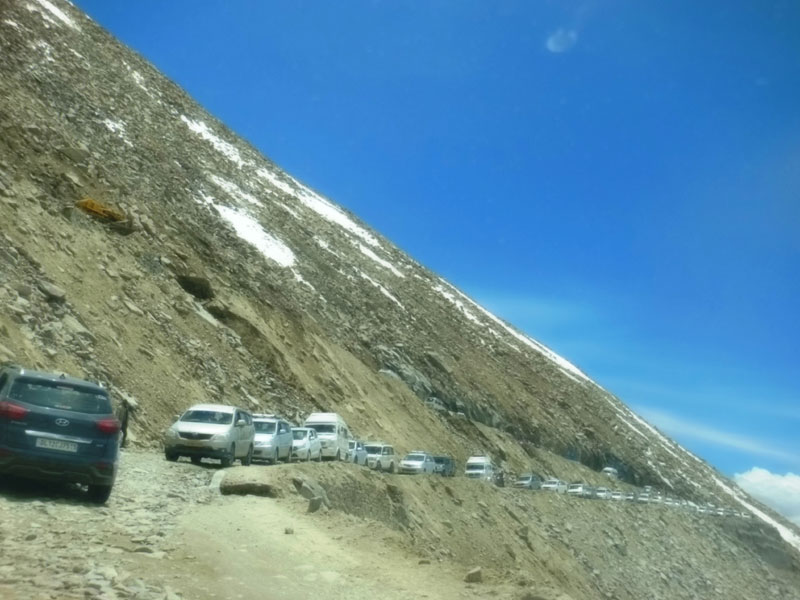 Similar sentiments are echoed by Dr. S D Singh Jamwal, Inspector General of Police, Jammu zone who had worked as the SSP Leh many summers ago and is passionate about the region having authored two books on Ladakh.
"The problem is that nobody in Leh is seriously thinking about the long-term impact of tourists' rush to the region. Not only it has to be regulated but the focus has to be on ecotourism," says Dr Singh adding that in such a high altitude cold desert, indigenous practices including dry toilets, mud houses etc should not have been abandoned.
To meet the demands of the tourists, English toilets have been introduced which consume a lot of water which is a scarcity in this region.
Hundreds and thousands of tourists are yet against thronging Ladakh and the region has already been dubbed as bikers' paradise.
But the huge pressure of tourism in Leh and Kargil, more in Leh district where the tourists mostly throng Pangong Tso Lake and Khardung La, world's highest motorable pass at 18,380 feet, is also resulting in over 30,000 plastic water bottles being dumped in Leh every month, besides many other challenges.
Tonnes of garbage, mostly plastic waste continues to inundate Leh and is being dumped at a place which is just one and a half kms from Leh city. This strategy has also given rise to the population of dogs in Leh city. The entire region is exploding with development thus putting a tremendous pressure on the local indigenous traditional systems of knowledge being used for centuries.
There is saying in Ladakh, "Chu ma yongs pa rags" which means find the solution before the problems. Thus, what we require is to convert local stakeholders from short-term resource exploiters to long-term guardians of their land and build their capacity and thus generate and strengthen knowledge about the ecology and sustainable development of mountain ecosystems.
Now is the time, or its never then.
(Images by the author)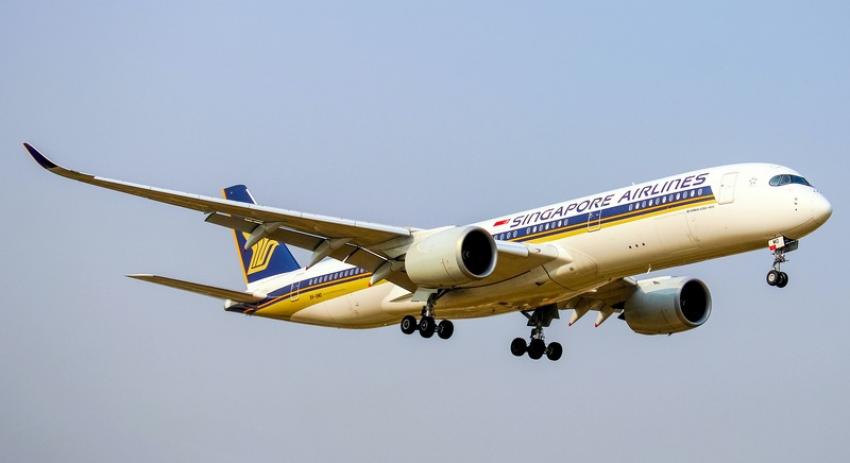 Garuda Indonesia and Singap ...
Garuda Indonesia (GA) and Singapore Airlines (SIA) have announced their plans to establish a joint venture arrangement, aimed at strengthening their cooperation, expanding passenger capacity between Singapore and Indonesia, and offering customers more travel options between the two countries.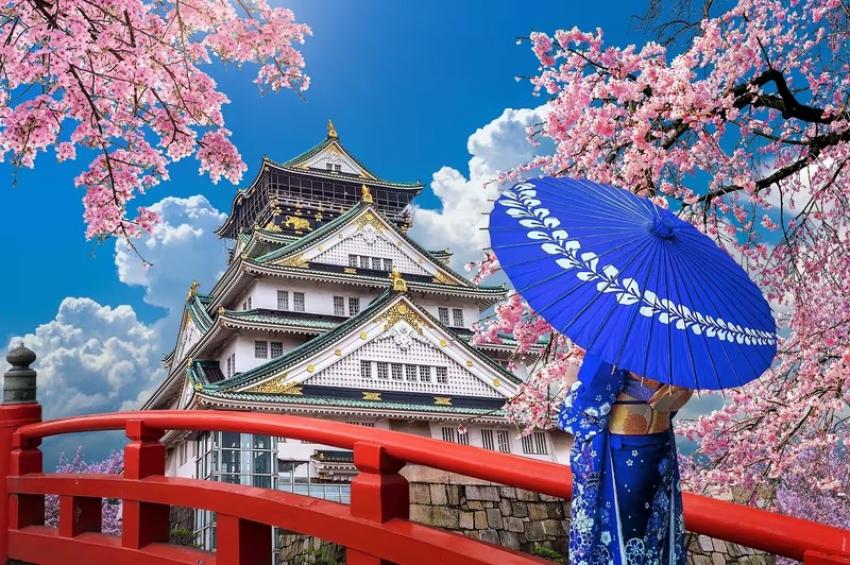 Etihad Airways to launch Os ...
Abu Dhabi/UAE: Etihad Airways announced its plans to launch five weekly flights to Osaka, Japan, starting from October 1, 2023. This move will establish a vital link between one of the world's most culturally vibrant cities and Etihad's extensive global network.