5 plus 1 reasons to fall in Love with Greece
NITN | @notintownlive | 08 Sep 2018, 05:42 am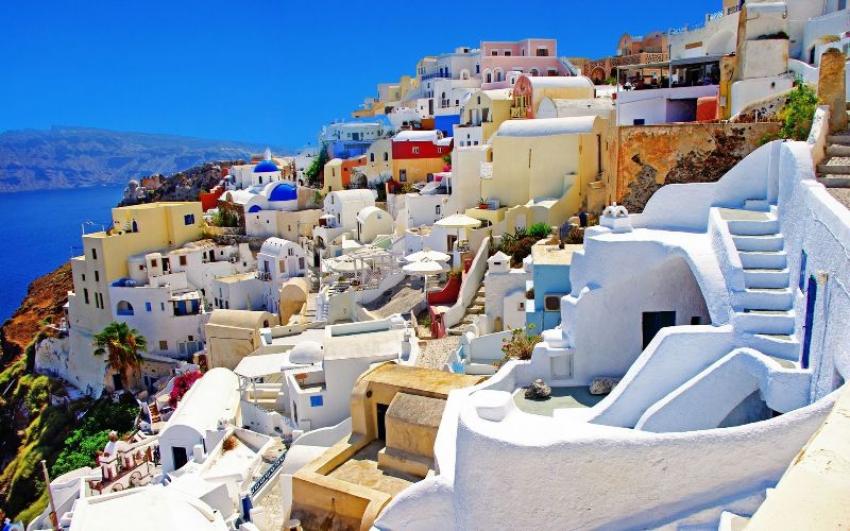 Greece is endowed with a long history and fascinating culture that holds plenty of myths and traditions. Choose to travel to the country not only for its incomparable islands but also for its fascinating mainland packed with lesser known destinations. This is definitely the land you will fall in love with at a glance; so let the country's historical wealth and sunshine captivate you.
Here are some reasons that will make you fall in love with the country:
Imposing Art and Culture
Explore centuries-old art and experience the country's history manifested in every corner of Greek land. Walk along the roads steeped in history, visit museums and monuments around the country and listen to the echoes of the past. From findings of Prehistoric and Archaic Periods, interesting folk artifacts to visiting various Classical, Hellenistic, Medieval and Byzantine monuments; this is where the past meets the present and old structures or art coexist with modern society. Arts such as architecture, pottery, weaving, music, jewellery making and painting are present throughout Greece's history. The country has more than 100 imposing archaeological sites, numerous ancient theatres, agoras, great temples most of which are included in the list of UNESCO's World Heritage Monuments.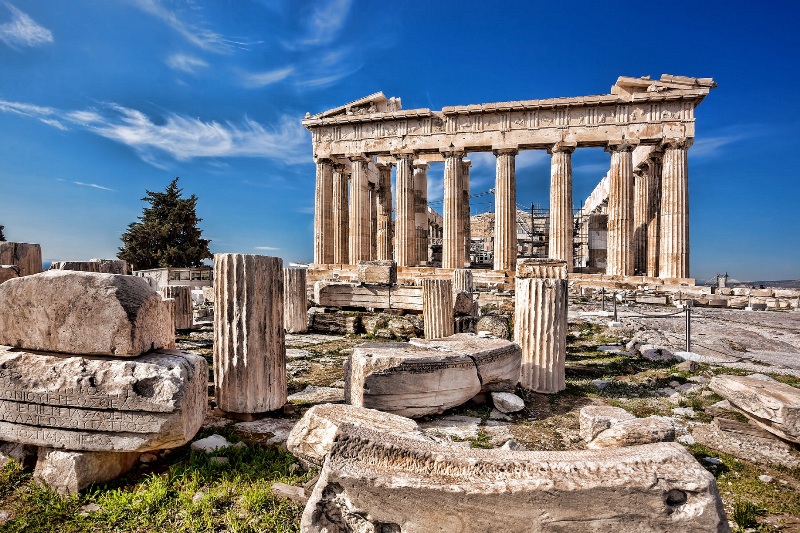 Tasteful Treasures
Greek cuisine is irresistible; its flavorful recipes use a large variety of quality products, cleverly combined, telling age-old secrets handed down from one generation to another. The basic ingredients that make this cuisine so tempting are fresh produce, herbs, spices, the renowned Greek olive oil and of course simplicity. Taste the produce of Greek meat, savory seafood, handpicked healthy fruits, vegetables, pulses and world-famous cheese. Don't forget to accompany your meal with a glass of Greek wine, ouzo or tsipouro.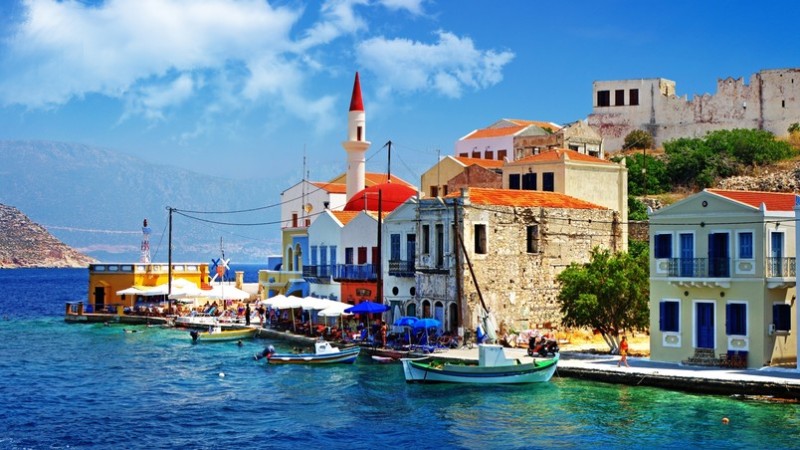 Islands Blessed with Light
Greek sovereign land includes 6,000 islands and islets scattered in the Aegean and Ionian Seas, of which 227 islands are inhabited. Most of the islands found in the Aegean Sea and are divided into seven groups (from north to south): The Northeastern Aegean Islands, The Sporades, Evia, the Islands of Argosaronic, The Cyclades, The Dodecanese and Crete, whereas The Ionian Sea has one island complex named as The Ionian Islands. Greek Islands have evolved and taken part in some of Europe's most renowned ancient civilizations, such as the Cycladic or the Minoan. They are home to a large number of archaeological sites, featuring unique architecture and charming local traditions. Whether you are interested in culture or arts, family or solo holidays, water action or extreme sports, bustling or serene atmosphere and cosmopolitan or rustic style; you name it, they've got it!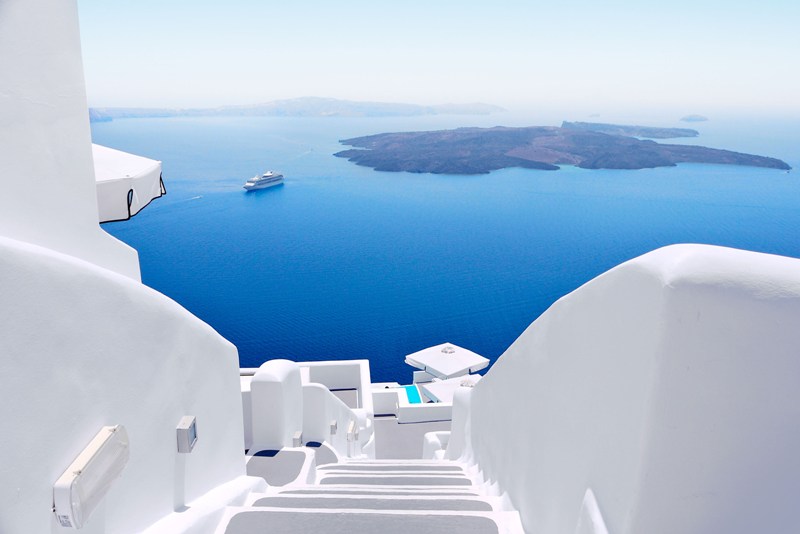 Mind Blowing Beaches
The Greek shores almost 16,000 km are world-famous and exceedingly popular for their crystal clear waters and unique diversity. Greek sovereign land includes 6,000 islands and islets scattered in the Aegean and Ionian Seas, of which 227 islands are inhabited. The mainland and island areas end in a myriad variety of coastlines, with countless beautiful small beaches, charming bays and coves. Many of these Greek beaches have been awarded the blue flag under the Blue Flags of Europe Program that make it ideal for water activities like swimming, scuba diving, snorkeling, water skiing, sailing and windsurfing. Greek beaches have become synonymous with luxury and a carefree life.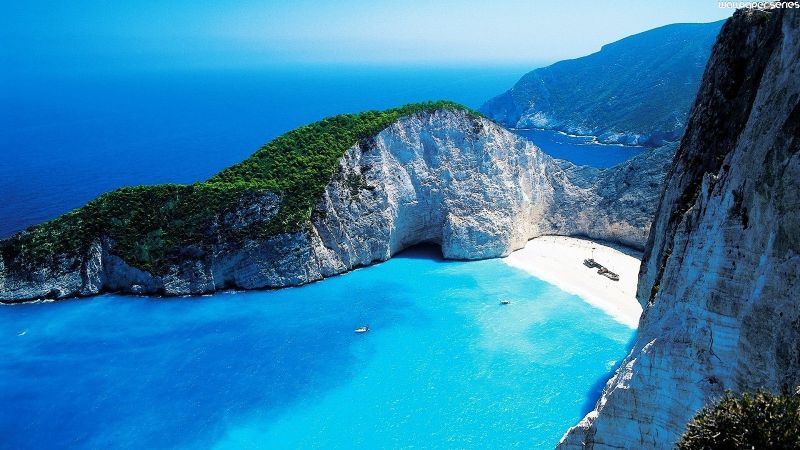 Mesmerising Mainland
Greece is definitely famous for its islands but the mainland holds awesome treasures worth exploring. Magnificent mountains, rich ecosystems, rivers and lakes create an amazing ensemble. Visit historic monuments known across the world as well as magnificent religious structures. This imposing and thrilling land will make you feel that you become part of its nature. Enjoy various activities and relish the local flavors of its cuisine.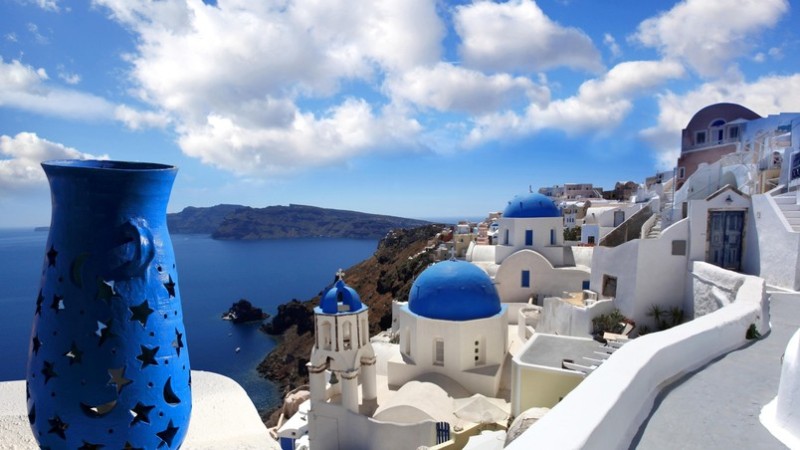 Memorable Travel Experience
Greeks are descendants of Zeus Xenios (the God of hospitality) so you can expect the locals to welcome you warmly wherever you go. You will be offered a world of opportunities to create your own memorable experiences throughout Greece. Participate in Greek customs and traditions like Easter or Christmas celebrations, agricultural activities, rustic festivals, vibrant nightlife, tours of historic towns and stone built villages. Take in the view of the country's sublime nature and its serene sunsets. Make sure to savor its tantalizing dishes by the sea or on a mountain top; take your pick and let Greece spoil you!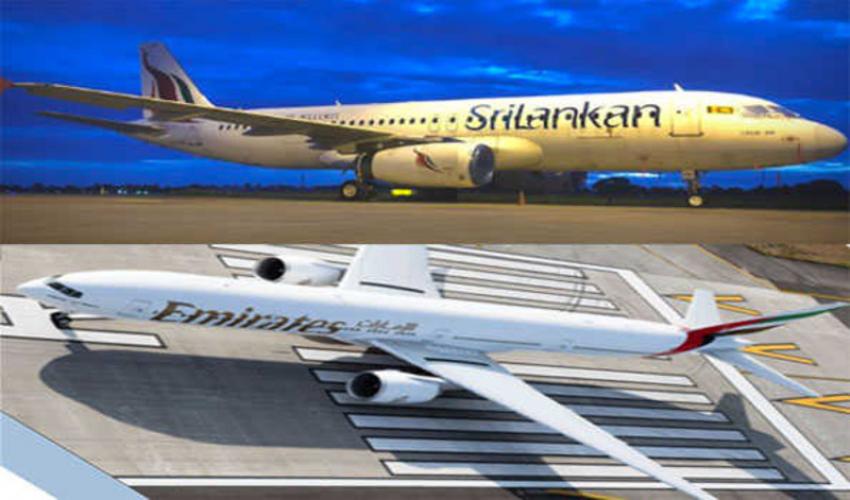 SriLankan Airlines, Emirate ...
Colombo/UNI: SriLankan Airlines and Emirates have entered into a reciprocal interline agreement aimed at bolstering connectivity for travelers.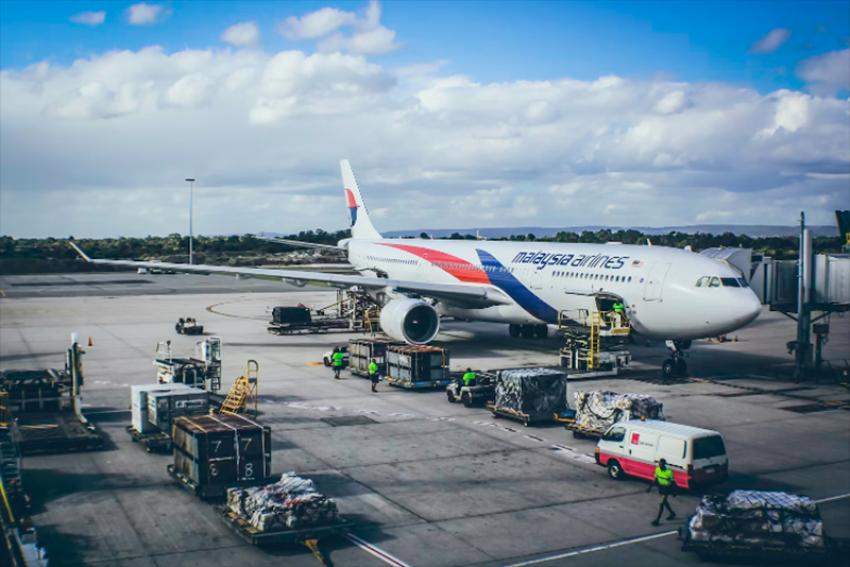 Malaysia Airlines introduce ...
Kuala Lumpur/NITN: Malaysia Airlines is offering introductory fares on their three new services between Kuala Lumpur and the Indian cities of Amritsar, Thiruvananthapuram and Ahmedabad.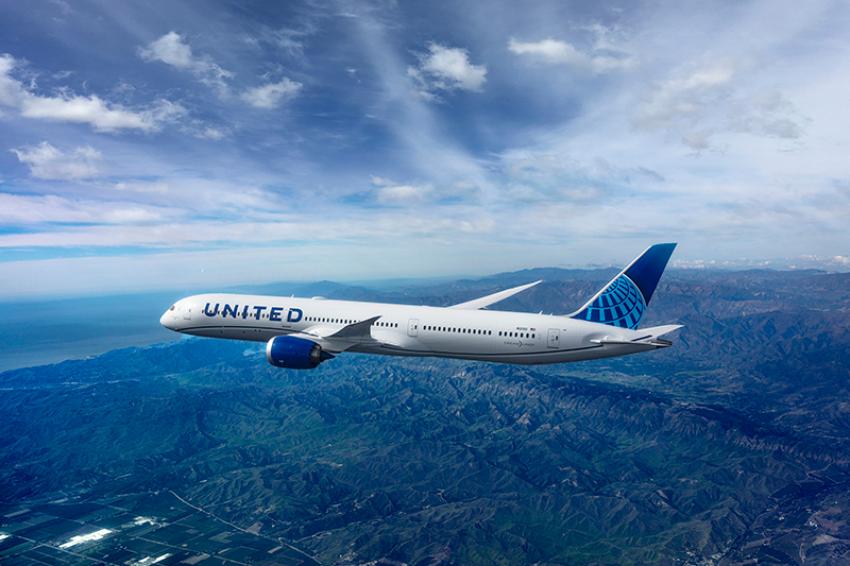 United Airlines increases n ...
New Delhi: United Airlines has announced an increase in service between New Delhi and New York/Newark, with a doubling of flights from once to twice daily during the winter season 2023/24.