Festival de Cannes: A fairy tale come true
By Mahul Brahma 10 Jun 2016, 07:06 am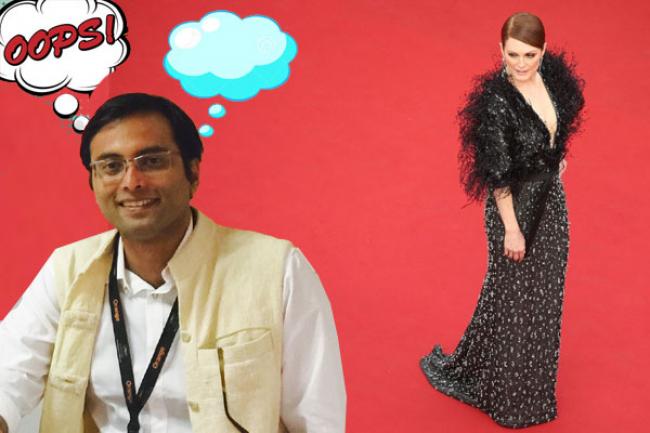 Kolkata-based corporate communication professional Mahul Brahma's debut short film as a lead actor was chosen by Cannes jury for screening at the Palais de Festivals. This is a story of his date with the red carpet
To me, Festival de Cannes was always a fairy tale. It was like a fantasy world where princes and princesses in their royal attires and long-flowing gowns would step down from their chariots and walk on the red carpet, waving at us commoners and then entering the royal palace, Palais des Festivals to be precise.

Never did we imagine that our humble "experiment" will be selected by Cannes jury and we will be invited for the screening at this fairy land. We were surprised, very pleasantly. So we set off to our dream journey for the screening of our debut short film, Elixir.
My first sight of the festival was pretty disappointing. Way different from the fairy land I had in my head. It was like a bazaar. Crowded, buzzing with activities, everyone seemed very busy in their own worlds. I was with my school friend Rushvir, who is also the associate producer, and film's director and my college friend Anirban with his wife.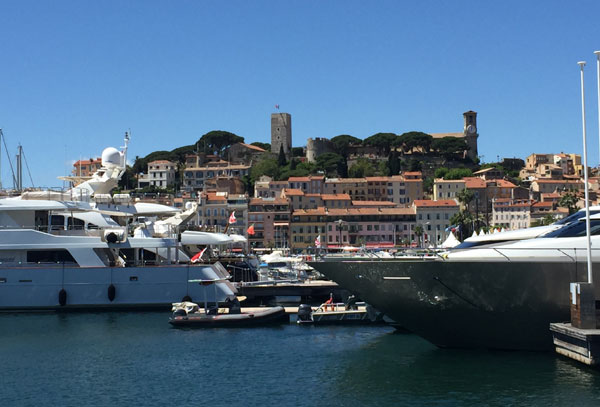 I was a bit heart-broken seeing my fairlyland crumbling down. We walked towards the Palais des Festival, the "palace" and the coveted "red carpet" that is laid for princes and princesses. It was not laid yet. So, the "red carpet" itself was missing. One after the other my world came crashing down. We were told that it will be laid in the next two-three hours. The first screening was at
6.30 pm
(Cannes local time) and it was
10.30 am
then.

None the less, Mr Bean came to my rescue and I remembered "the beach" (Mr Bean's Holiday). We decided to head towards the beach. Everything changed like magic. It was my fairy land all over again. Pristine blue sea, helicopters bringing in the celebrities, yachts getting ready for after-hours parties and celebrations. Now let me share with you a bit about Festival de Cannes.

First, amid the variations of its pronunciation that do the rounds, the correct one is simply "Can". It is a beautiful city located on the French Riviera. The city's claim to fame, besides the beautiful blue sea, is the Festival de Cannes, named until 2002 as Festival international du film.

The festival has its origins in 1932 when Jean Zay, the French Minister of National Education, on the proposal of Philippe Erlanger and with the support of the British and Americans, set up an international cinematographic festival. In 1947, the festival was held as the "Festival du film de Cannes", where films from sixteen countries were presented.
At that time the principle of equality was introduced, with a jury made up of only one representative per country. The festival is now held at the Palais des Festivals, expressly constructed for the occasion. Although its origins may be attributed in part to the French desire to compete with Venice Film Festival in autumn, in 1951 Cannes was moved to spring (April-May) to avoid a fall clash.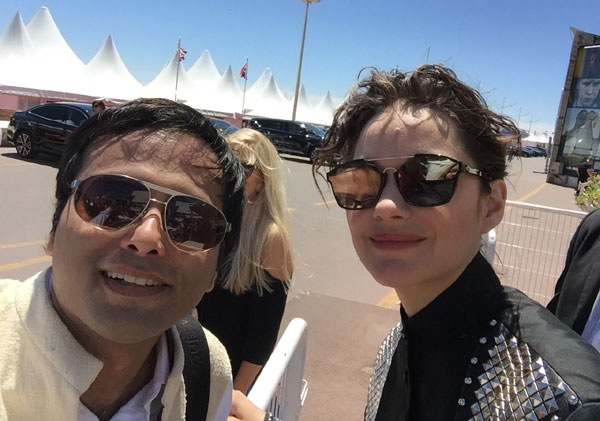 Festival de Cannes is a heady mix of art, commerce and glitz. While the coveted the Palme d'Or or Golden Palm, since 1955, celebrates the excellence in art, the Marché du Film celebrates excellence in commerce and the Palais des Festival with its red carpet celebrates excellence in glitz and glamour.
Within the Festival de Cannes, the International Village is a microcosm which acts as a forum for world cinema. The pavilion of each represented country offers a dedicated space in which to set up exchanges with professionals from all four corners of the globe.Both the "Riviera", where Ministers of Culture and Film Centres of foreign countries gather and the "Pantiero", a hub primarily dedicated to French film-making (CNC, Unifrance, SACD, CST, the filmmakers' forum.), are becoming increasingly internationalised year on year with the arrival of institutions and commissions from a range of countries (Panama Film Commission, Sweden Film Commission, Film Commission Norway, etc.)
We decided to walk down the Riviera and visit our pride and joy, the Indian pavilion. The Indian pavilion was a meeting ground of people who are involved in making Indian cinema as well as enthusiasts like international students who are interested in understanding our cinema. Panel discussions involved the likes of director Anurag Kashyap and actor Seema Biswas.
We visited as many pavilions as possible to understand the breadth of world cinema, to understand the sheer volume of creativity that thrives in countries not commonly known to us. It is sheer inspiration.
It was time to revisit the red carpet to see if my dreamworld has finally taken shape or is still a bazaar. When we went back to Palais des Festival it seemed like a different world altogether, it was my dream world, my fairy land.
We realised how lucky we were when we saw how people crave to be on the coveted red carpet, irrespective of the movie, it is the red carpet that matters to them.
Let me share a story of Julia to give you an idea of the aspiration that Cannes Film Festival has created around its red carpet screening. Julia is among the many young red carpet aspirants who stand from dawn, all dressed in a rented red Valentino-look-alike gown holding a placard "Extra pass S.V.P." (S'il vous plaît is a French expression that is defined as "please" or "if you please"). Julia, among others who are also in their gowns and tuxedoes, has been standing like this, begging for an extra pass for any screening on the red carpet. They have their jobs, but everything else takes a back seat between May 11 and 22. A few lucky ones do get their pass. It is not about the cinema it is about the red carpet.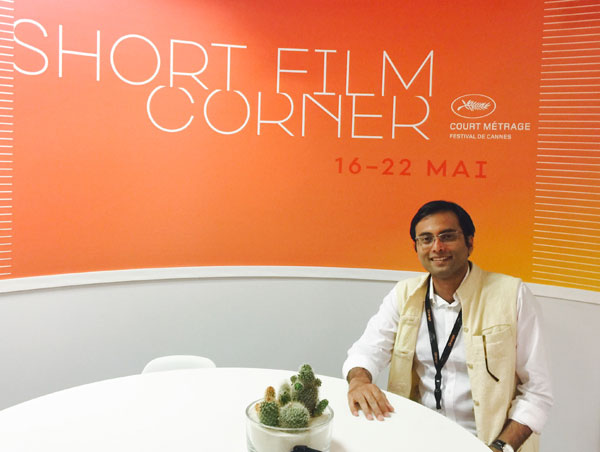 The red carpet entry has two categories. One for the lesser mortals, like yours truly, who enter from the side gates on foot, and the other, the celebrities (read princes and princesses) who step down in their tuxedoes(royal attires) and long-flowing designer gowns from their luxury cars (read chariots) on the red carpet and walk towards the Palais (the palace).
The evenings were spent watching the celebrity red carpet shows. It was just like the fairy tale I had seen in small screen all these years. It was the fairy land of my imagination. I pinched myself once to confirm. It was real.
This is the same red carpet that Marcello Mastroianni and Fellini had once walked on. This year, the likes of George Clooney (whose yacht party we later tried to gate crash, but failed), Marion Cotillard and Aishwarya Rai walked the red carpet.
The next morning was our walk to the holy land. We have made it. It was our dream. And today, all of us have gathered here for the screening of Elixir at Palais des Festival. It was a victory lap for Team Elixir.
The director was happy that he shared a DVD of our film with Anurag, and I was happy because I had a brief chat with the beautiful French actor Marion Cotillard (of The Dark Knight Returns, Inception fame). We took a selfie and she congratulated me for the film and for my upcoming book on luxury "Decoding Luxe". She was happy that our film was of regional origin and it was our maiden effort. She told me how she loved Cannes and the sea.
The days were spent visiting the pavilions of other countries, getting to know other filmmakers, networking and watching films. It was a dream to see different genres of world cinema at Cannes Film Festival. It came true. The vibe was of creativity, innovation and it was smelling of cinema. Our screening was successful and our cinema was well appreciated by the audience.
The nights were spent walking along the Riviera. It was proud moment for us to see "Make in India" and "Incredible India" electronic ads on all posts along the Riviera. But this was also the party night, especially the yacht ones.
I was a witness this year to this great Cannes bazaar -- the art, the commerce, the glamorous red carpet – and I was happy that there is a small corner (read Short Film Corner or Cannes Court Métrage) for us newcomers whose humble efforts are recognised even amid such hi-glam razzmatazz. The Short Film Corner is an amazing platform for creative minds to make a sincere effort and take a plunge.
Festival de Cannes has given recognition to first time film makers, actors and their low-budget short films and documentaries like "Gudh" by an SRFTI alumni or "Memories and my mother" or even to our short film "Elixir", amid the Hollywood and Bollywood multi-million-dollar blockbusters. It allows such "low budget' and "unglamorous" films to co-exist with the blockbuster commercial Hollywood and Bollywood films under the same umbrella called Festival de Cannes.
In spite of giving in to Hollywood and now Bollywood dominance as well as commercialisation, Festival de Cannes has been able to maintain a fine balance between art and commerce.
We bid adieu to Cannes and left for Switzerland, promising to be back soon.

Au Revoir!



(Mahul Brahma is a journalist-turned-corporate communicator with a Tata group company. He played a lead role in short film "Elixir", which was chosen by Cannes jury for screening at Festival de Cannes.)
Images: The actor-writer at the short film corner of Cannes film festival, the writer with actor Marion Cotillard.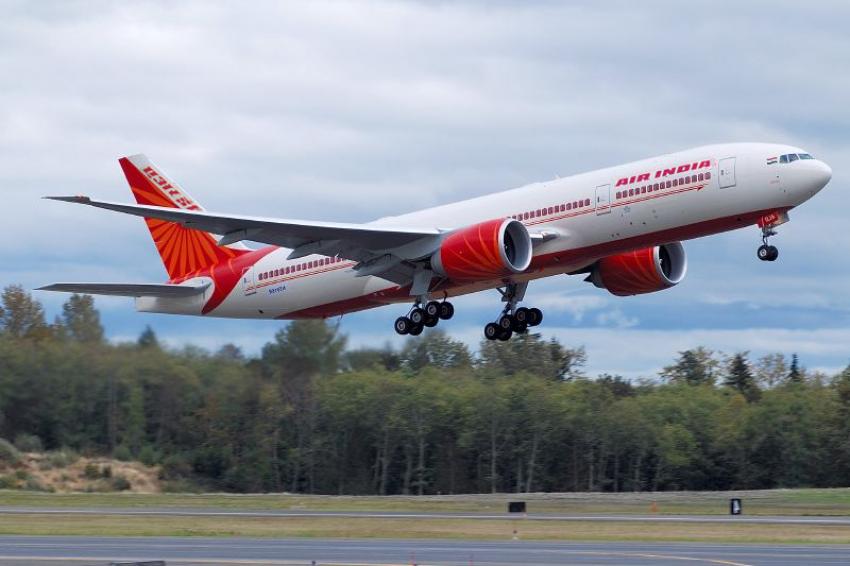 Air India deploys newly ind ...
Gurugram: Air India, a global airline in India, has initiated the deployment of its recently acquired Boeing 777 aircraft to serve all three non-stop routes from Mumbai to the United States.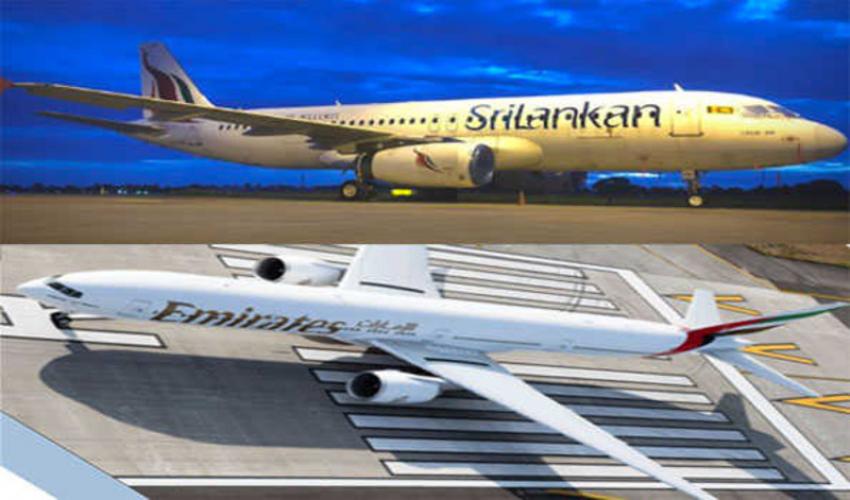 SriLankan Airlines, Emirate ...
Colombo/UNI: SriLankan Airlines and Emirates have entered into a reciprocal interline agreement aimed at bolstering connectivity for travelers.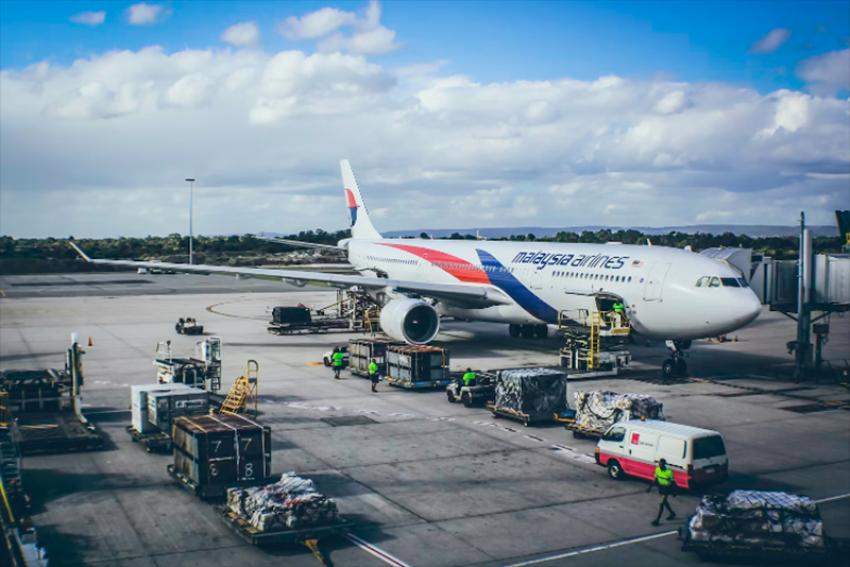 Malaysia Airlines introduce ...
Kuala Lumpur/NITN: Malaysia Airlines is offering introductory fares on their three new services between Kuala Lumpur and the Indian cities of Amritsar, Thiruvananthapuram and Ahmedabad.