Lamp with 1001 wicks lighted in Bhopal
Loveleen Gulati | @dilsepostnews | 12 Apr 2017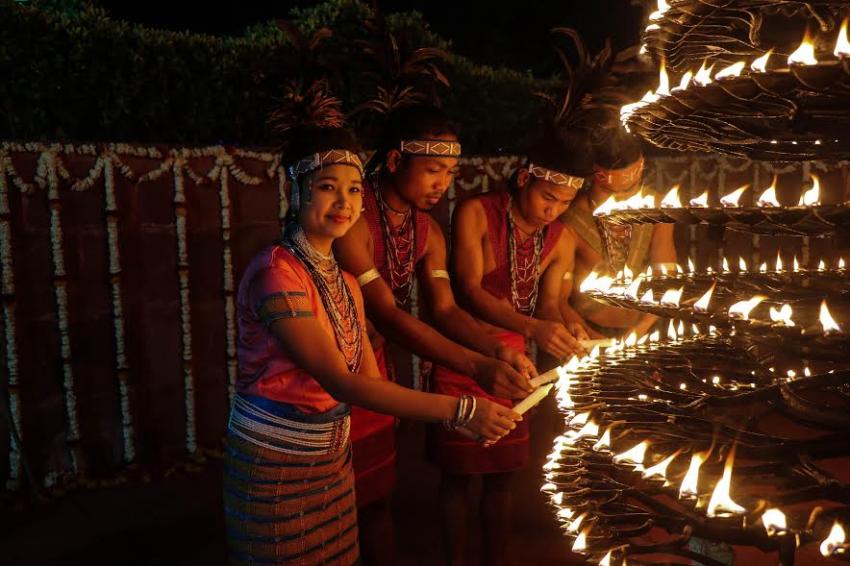 To mark 41st Indira Gandhi Rashtriya Manav Sangrahalaya (IGRMS) foundation day, Aal Vilakku (traditional lamp of Kerala) was lit on March 21, 2017 in Bhopal. Keralites based in Bhopal offered prayers after which the lamp was lit.
The Aal Vilakku was established in year 2005 in Manav Sangrahalaya in Bhopal. It has 1001 wicks arranged in 13 circular steps of varying diameter. The lowest step is of 7.4 ft. diameter and topmost of 4.5ft.diameter. About 18kg of oil/ghee is required to light all the wicks at a stretch.
A group of metal craft artisans of Mannar Village (Kerala) created this bell-metal lamp through the traditional lost wax process. The lamp is of 15 feet height, weighs 1830 kg and has individual niches carved to hold 1001 wicks. The niches are arranged on a Baniyan tree pattern. In Malayalam language Banyan tree is known as Aal and the lamp is called Vilakku. Thus, this lamp is named as Aal-Vilakku.
In many of the Indian folk cultures lamps connected with ritual observances and performances particularly those held by the community as a whole, occupy place of pride. Traditionally, lamps symbolize not only the spirit of life and wisdom but also tend to represent aesthetically expressed thoughts and ideologies.
There are only two such lamps available in India now. The other lamp is installed at the Mahadevi temple at Chettikulangara village in Alleppy district of Kerala state.
Loveleen is travel and food blogger, and tweets from @dilsepostnews and her blog is www.ofbeatraveller.blogpsot.com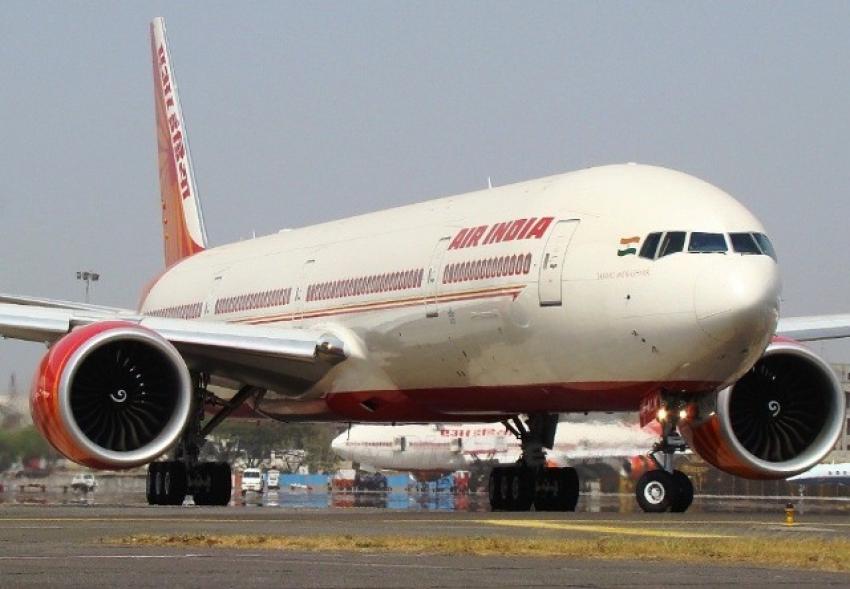 India keeps all internation ...
New Delhi/NITN: The Indian government on Friday extended the suspension of all international passenger flights till Jul 15 in a bid to curb the spread of the pandemic Covid-19.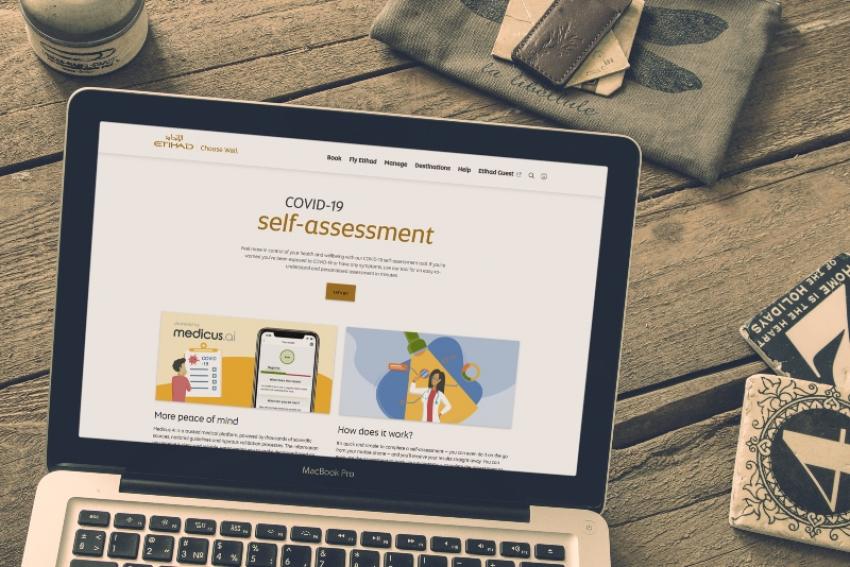 Etihad Airways partners wit ...
Abu Dhabi/NITN: Etihad Airways, the national airline of the United Arab Emirates, is partnering with Austrian-based healthcare technology company Medicus AI to launch a Covid-19 risk-assessment tool that will empower guests to make informed decisions about travelling.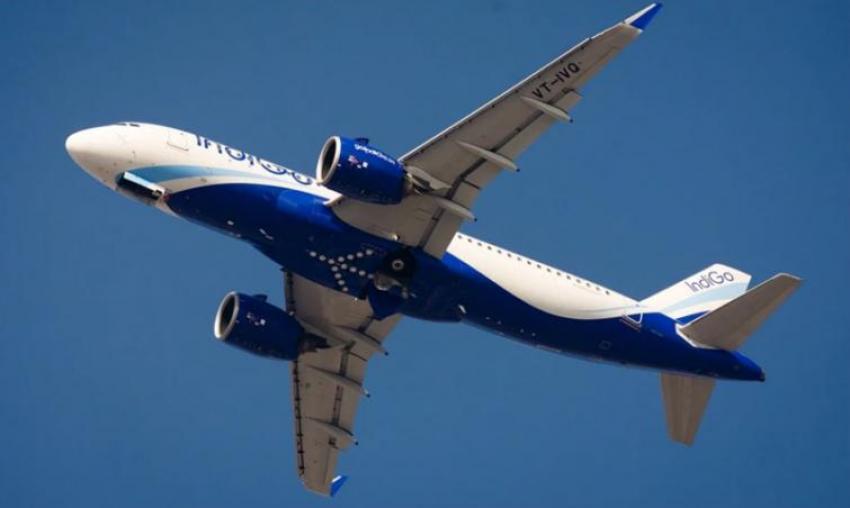 IndiGo repatriated 751 Indi ...
New Delhi/NITN: Airline IndiGo has operated four special international charter flights from Qatar to repatriate 751 Indian citizens.